Shakespeare once said:
The world is a stage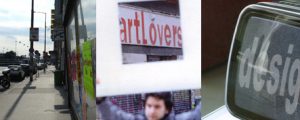 If this was true back then, it is even more true nowadays while looking into personal and public ecosystems. Reality is framed by the man to be understood.
I am a User Experience & Product Manager with a particular insight in the integration of the new mobile lifestyle platforms with traditional desktop environments. Observation of human behaviour is the kick-off factor for my activity. Together with technical knowledge, an Industrial Design background and UCD best practices, I create interactions and environments those fit the contexts and needs of the Personas emerged out of data and requirement analysis.